Interview – Emotionbooksworld
11. August 2020

Interview – Childrensbooklist
31. January 2021
Hallo!
I gave an online lecture for Lacrima - Johanniter-Zentrum für trauernde Kinder of "The pencils in my drawer" on the 24.11.2020 in German. The evening was organized by Melanie Hinze, who has been working as a child grief counsellor for several years. If you don't know it, here is the blurb again: Leo is an artist. He owns his own gallery and has prepared a special exhibition for children. While strolling through his painted memories, Leo tells about the worst time of his life: When his mother got sick and died. He has put the most important events onto paper to help other children, who have also experienced something bad. He explains, that being sad is a phase, from which a lot of good things can arise.
'The Pencils in my Drawer' tells about grief, loss and hard times, but also about family, solidarity, sibling love and life after sadness. Initially, all adults/ grief counselors involved were sure that the children would need at least two breaks, since the story demands concentration and one has to be attentive. Since the book ends with the task of painting, the children were given this activity at the beginning of the reading. While I was reading, they were painting pictures for Leo's gallery. When asked, if they needed a break, all children said no. I see this as a great compliment. In addition, the children told me afterwards that they could identify with my story each in their own way. Whether the mom was picked up by the paramedics at night, the funeral was similar or their siblings would argue, every child has its access point to Leo's story. Exactly my intention, as each one has pencils in their drawer and thus a point to start with the grief processing. Below you can see some of the painted pictures. I made the names unrecognizable.
---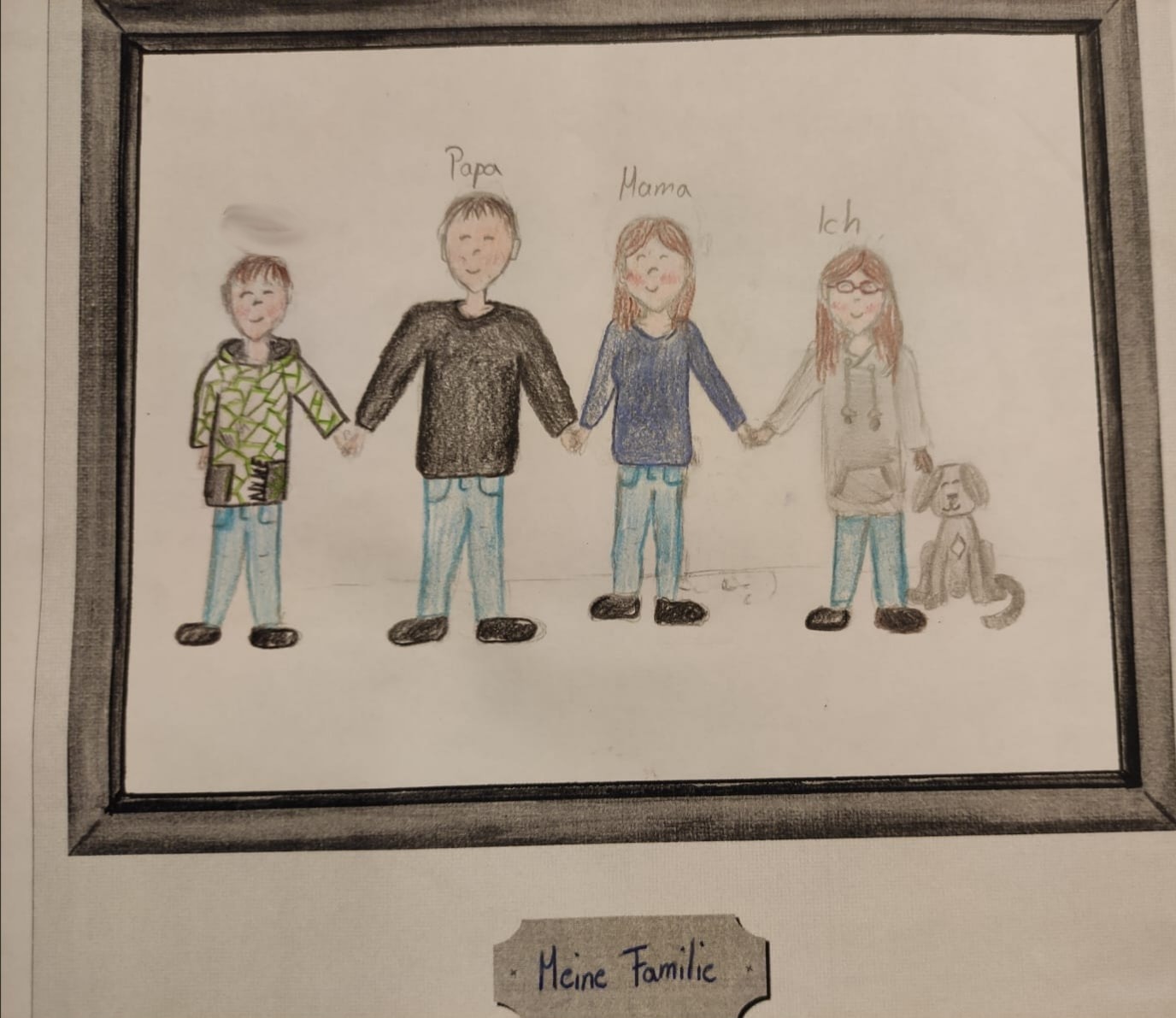 ---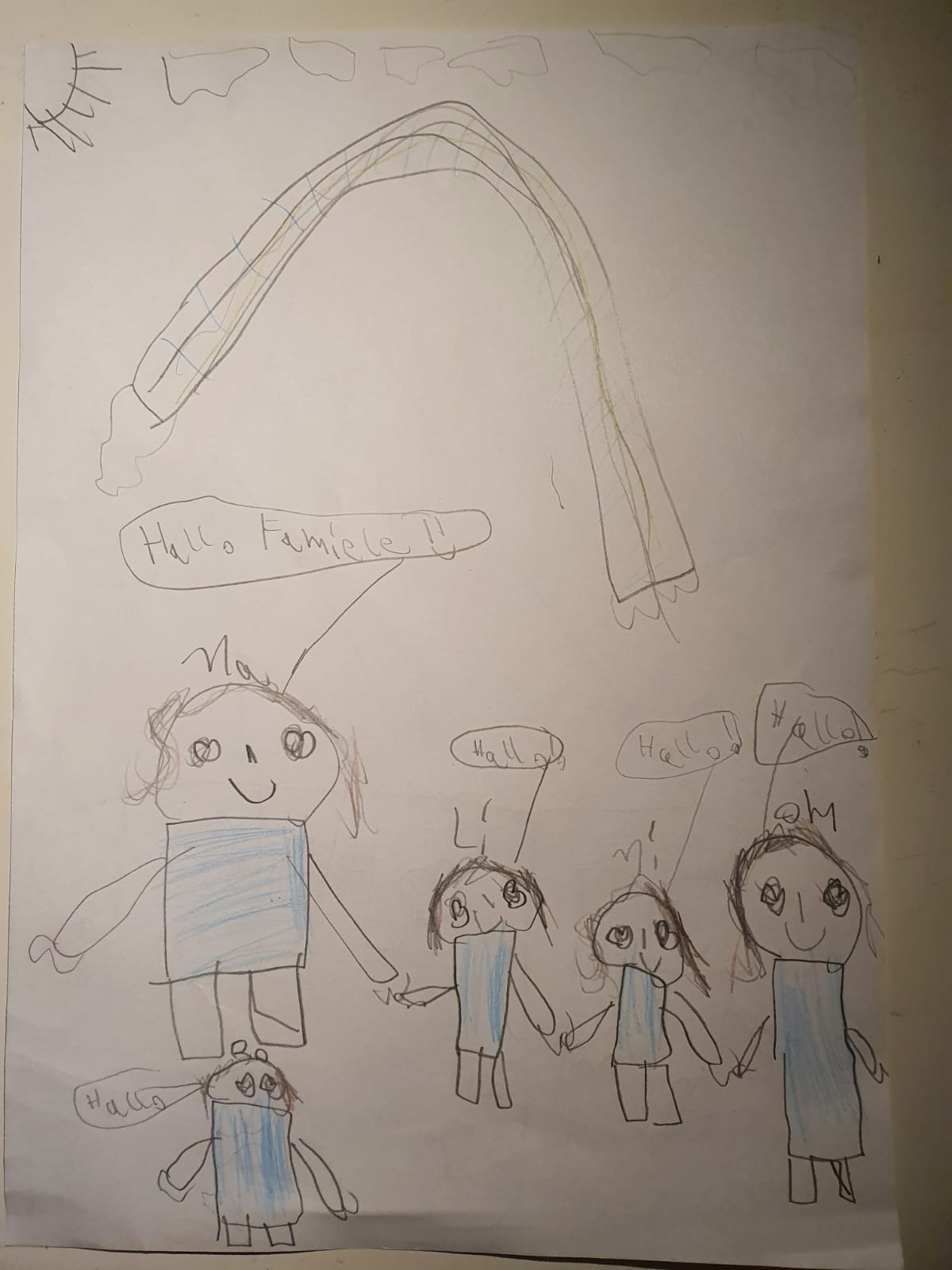 ---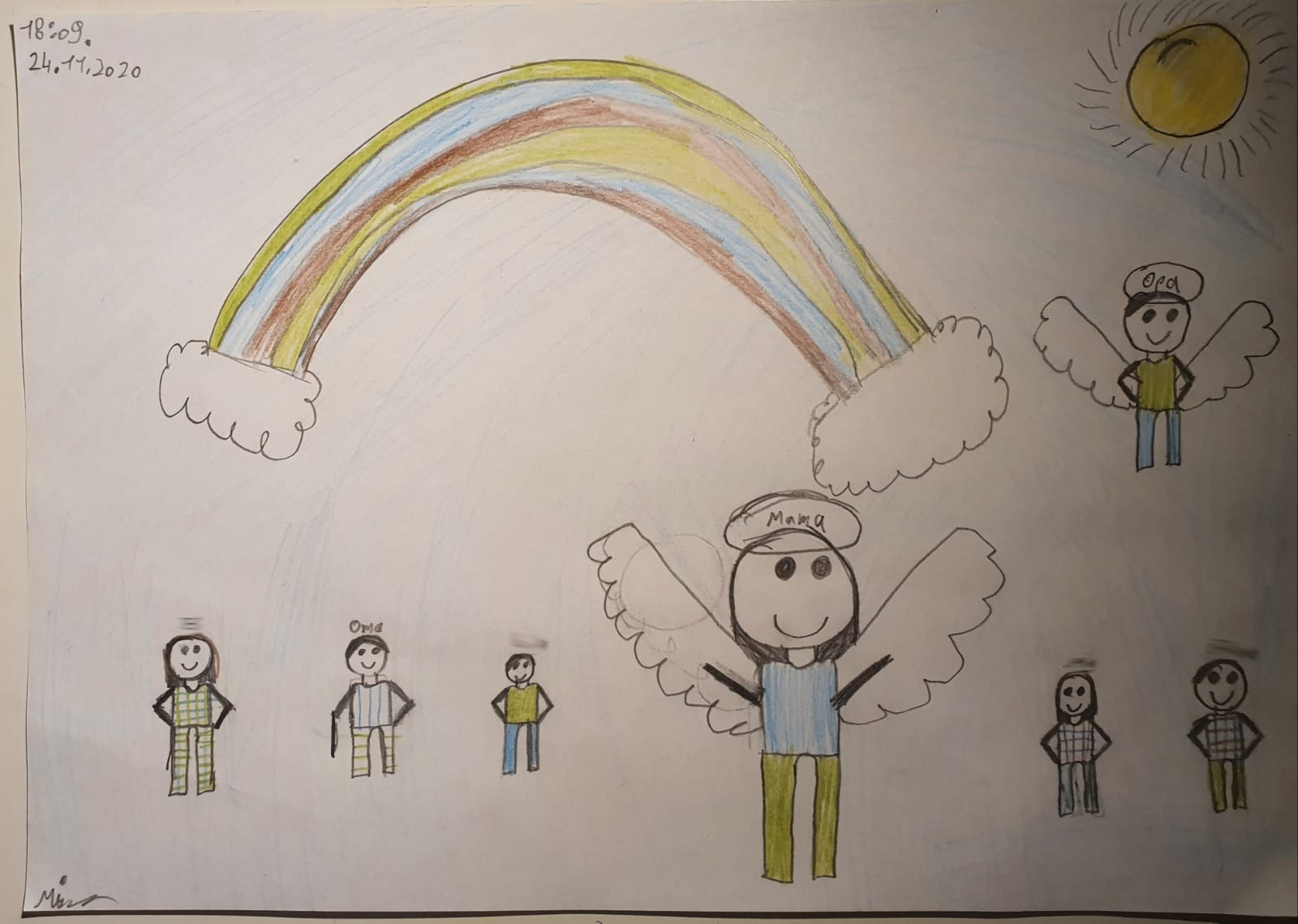 ---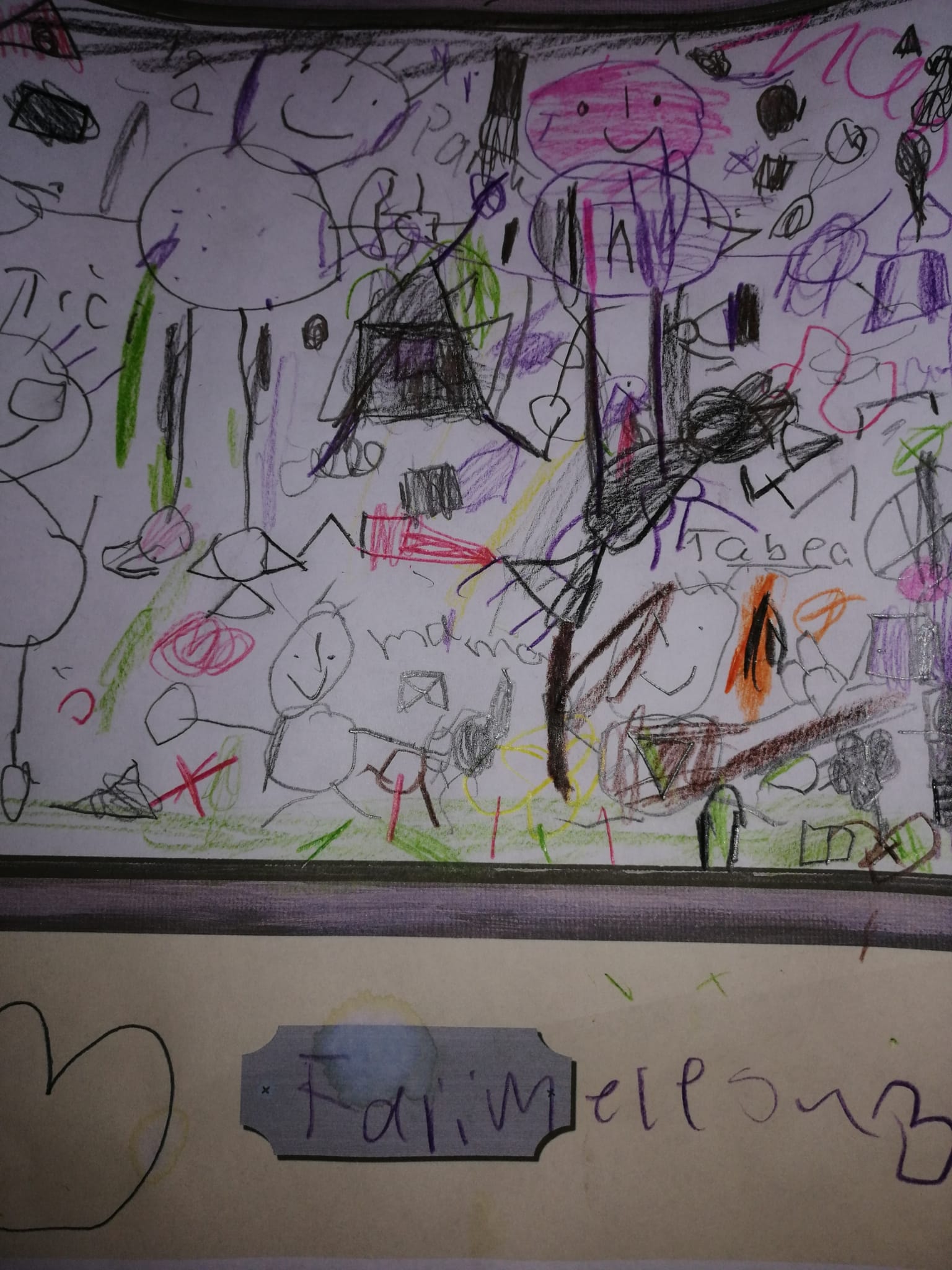 ---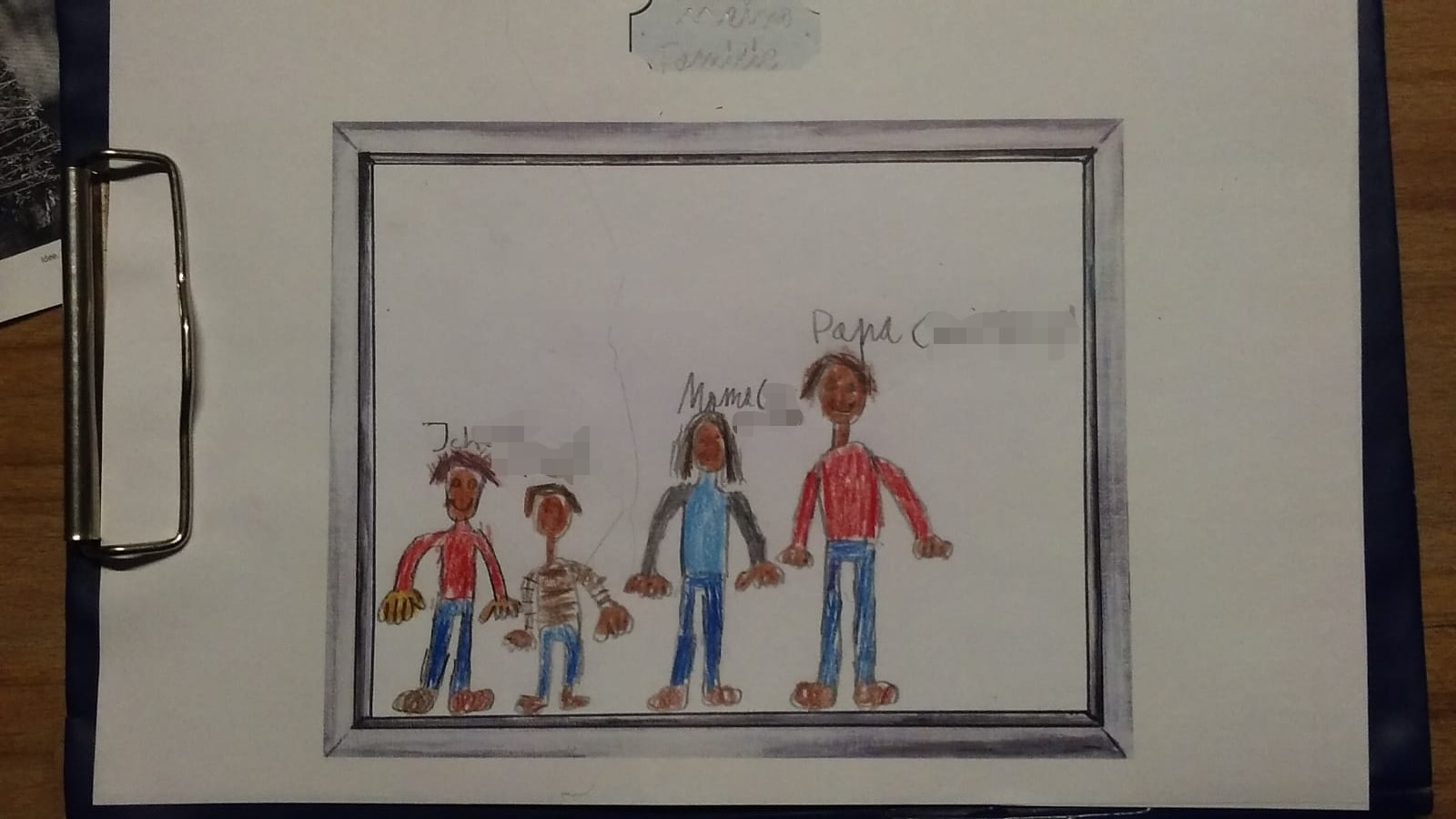 ---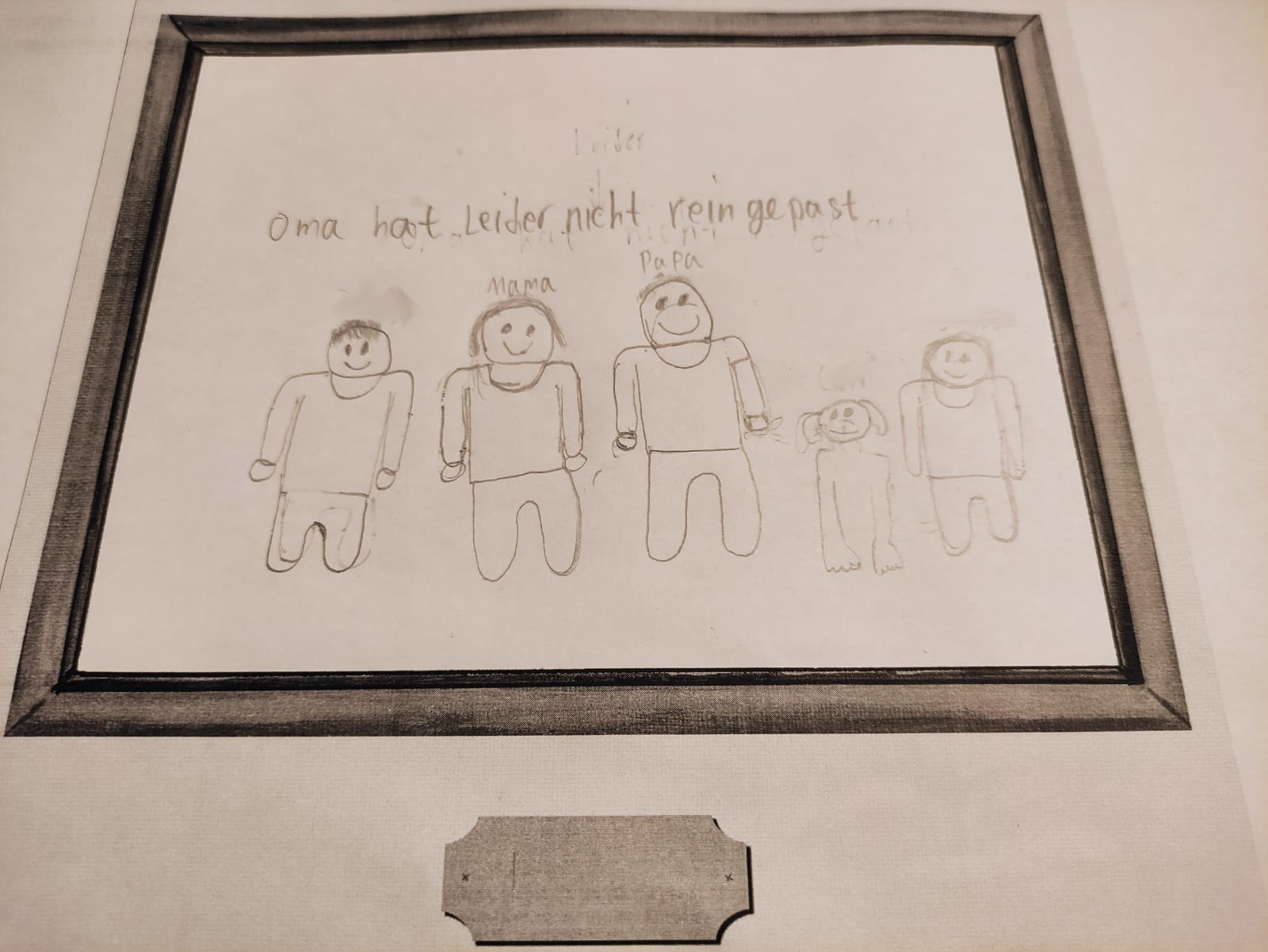 ---
As soon as "The Pencils in my Drawer" will be published in English, I will add links to order the book. Meanwhile, follow me on social media to stay up to date. You'll find the buttons beneath the menu on the left hand side.