---
"The Pencils in My Drawer" is a book written for children who have experienced some hardship. While the reader is led through Leo's gallery of drawings, the artist describes the worst incident in his life: When his mother got sick and died. With his drawings, the now grown painter explains how he experienced the course of the disease. Leo talks about his feelings, his mix of emotions and the tools he used to find a way to be happy again. Furthermore, Leo tells how he started drawing, about his sister he didn't like and about his friend Finn, who was served mashed frog's legs. There are also numerous other details that will make the reader chuckle while reading a sad story, with the intention of motivating them to cope with their grief. The book is intended not to teach, but to achieve a learning effect: "Leo did it, so I can do it, too!"
"The Pencils in My Drawer" proves that there is life after grief, that you can overcome anything and that it is okay if you let things slide for a while. Alongside the wonderful illustrations, the story is packed with details for the child to discover. The readers' age is irrelevant, as the intention is to rediscover happiness, whether by reading it themselves or being read to. . The blurb: Leo is an artist. He owns his own gallery and has prepared a special exhibition for children. While strolling through his painted memories, Leo tells about the worst time of his life: When his mother got sick and died. He has put the most important events onto paper to help other children, who have also experienced something bad. He explains, that being sad is a phase, from which a lot of good things can arise.
'The Pencils in my Drawer' tells about grief, loss and hard times, but also about family, solidarity, sibling love and life after sadness. The book will be published at 20x20cm (8x8 inch). The illustrations were created by the wonderful Maria Bodewald and the book is suitable for ages 8 to 80. Below, you can check out a short sample of the book, the chosen narrative style and the presentation of the story. After publication, orders will be made available online.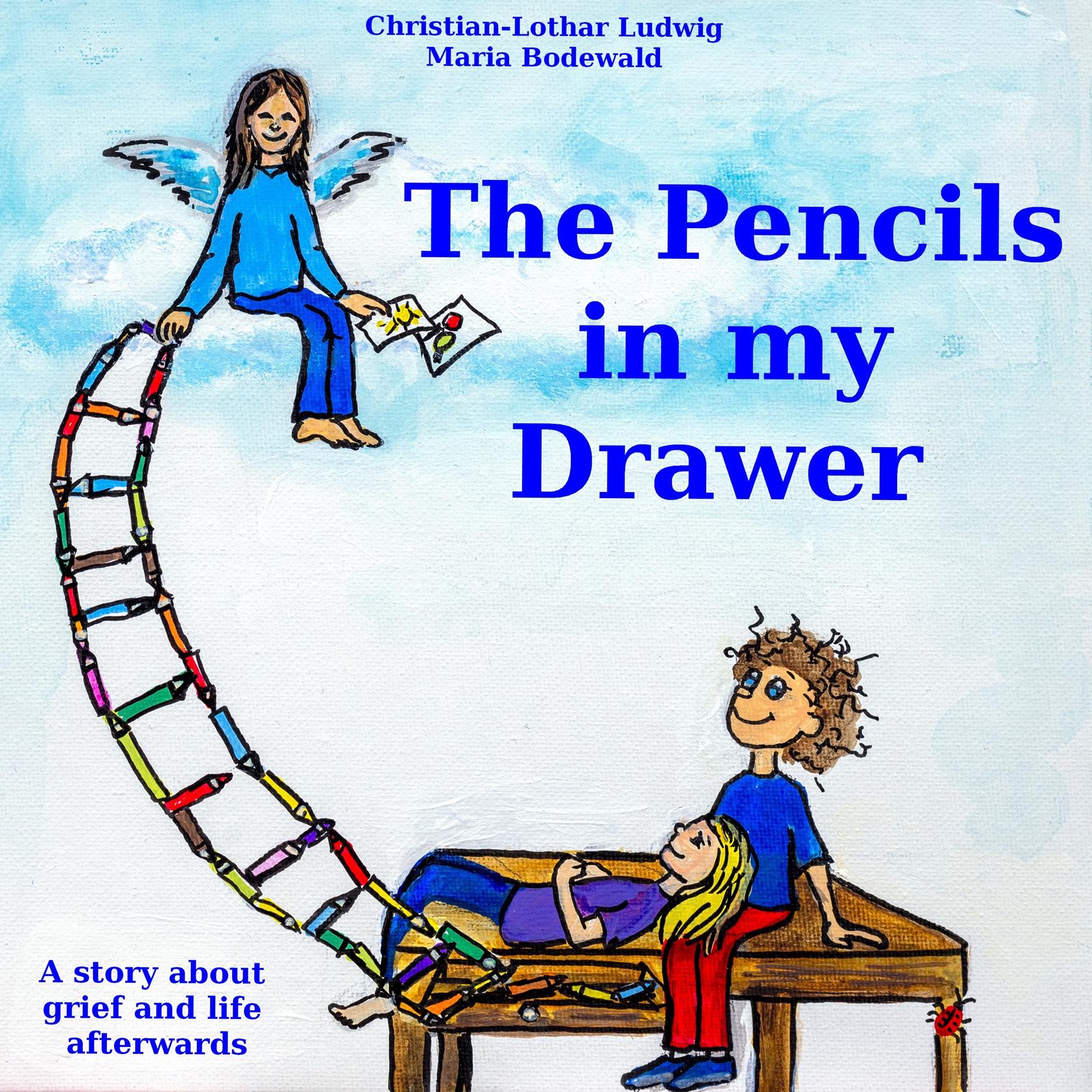 ---
If you are already holding the book in your hands and need more spaces in Leo's gallery, you can print the empty gallery page using the button and paste it over the advertising in the book.
---
The reading sample:
Page 4 and 5: