Lesung: Die Stifte in meiner Schublade
3. December 2020
Interview – Childrensbooklist
31. January 2021
Hallo!
I gave an online lecture for Lacrima - Johanniter-Zentrum für trauernde Kinder of "The pencils in my drawer" on the 24.11.2020 in German. The evening was organized by Melanie Hinze, who has been working as a child grief counsellor for several years. If you don't know it, here is the blurb again: Leo is an artist. He owns his own gallery and has prepared a special exhibition for children. While strolling through his painted memories, Leo tells about the worst time of his life: When his mother got sick and died. He has put the most important events onto paper to help other children, who have also experienced something bad. He explains, that being sad is a phase, from which a lot of good things can arise.
'The Pencils in my Drawer' tells about grief, loss and hard times, but also about family, solidarity, sibling love and life after sadness. Initially, all adults/ grief counselors involved were sure that the children would need at least two breaks, since the story demands concentration and one has to be attentive. Since the book ends with the task of painting, the children were given this activity at the beginning of the reading. While I was reading, they were painting pictures for Leo's gallery. When asked, if they needed a break, all children said no. I see this as a great compliment. In addition, the children told me afterwards that they could identify with my story each in their own way. Whether the mom was picked up by the paramedics at night, the funeral was similar or their siblings would argue, every child has its access point to Leo's story. Exactly my intention, as each one has pencils in their drawer and thus a point to start with the grief processing. Below you can see some of the painted pictures. I made the names unrecognizable.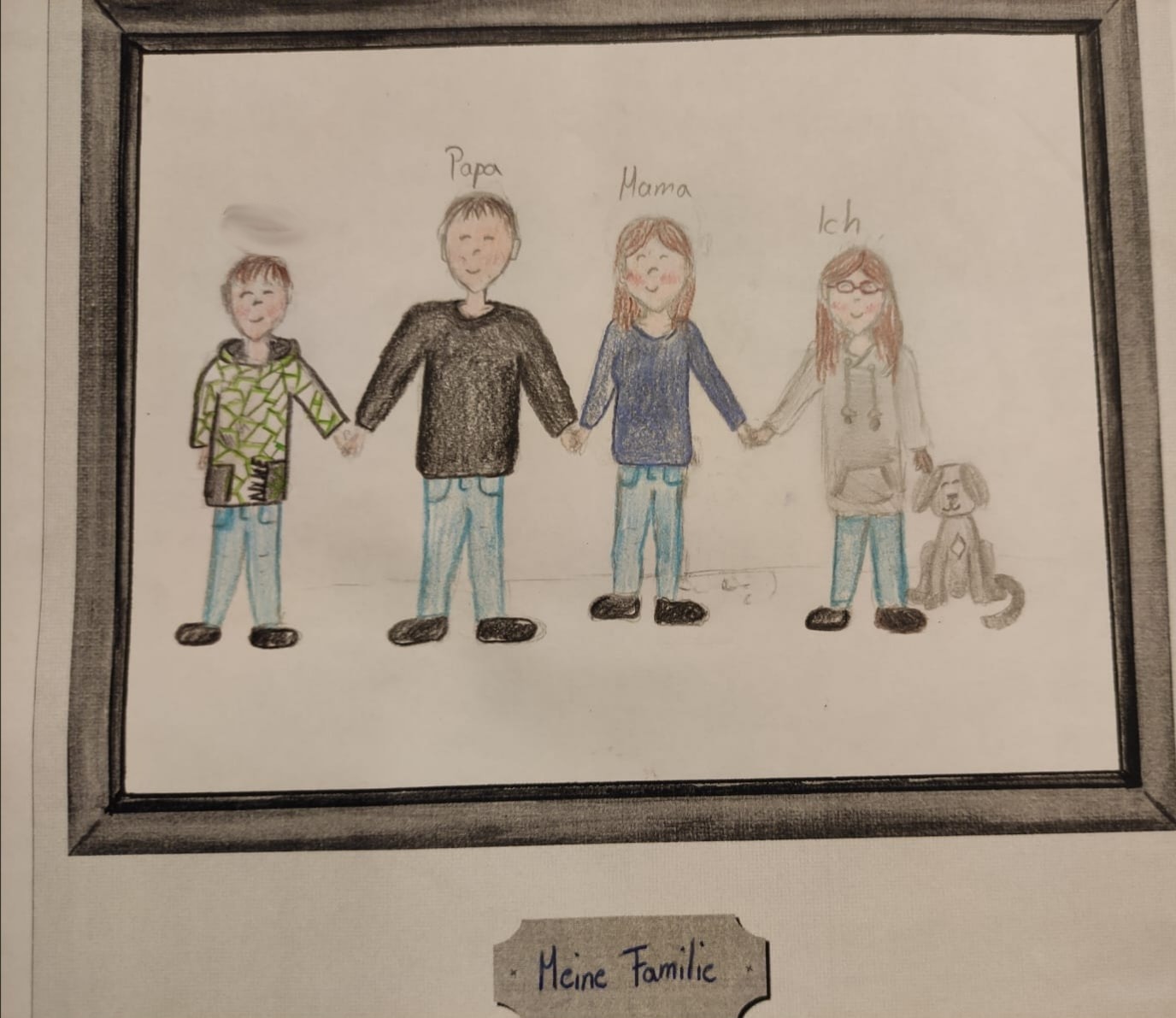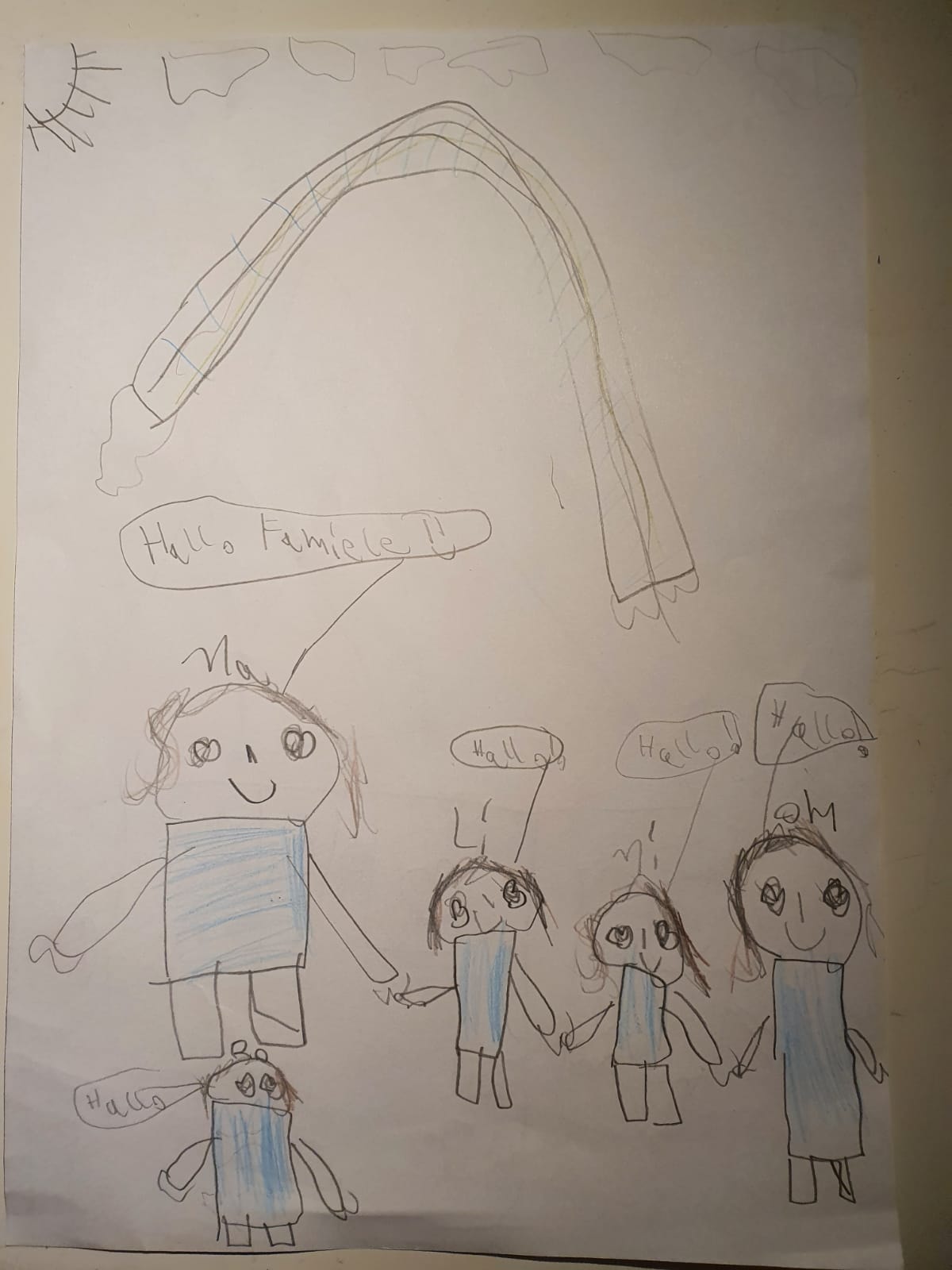 As soon as "The Pencils in my Drawer" will be published in English, I will add links to order the book. Meanwhile, follow me on social media to stay up to date. You'll find the buttons beneath the menu on the left hand side.
Anthologie: Buch der Kunst
13. October 2020
Reading: The Pencils in my Drawer
3. December 2020
Hallo!
Ich habe am 24.11.2020 eine Online-Vorlesung für Lacrima - Johanniter-Zentrum für trauernde Kinder von Die Stifte in meiner Schublade gehalten. Organisiert wurde der Abend von Melanie Hinze, die seit einigen Jahren als Kinder-Trauerbegleiterin tätig ist. Wer ihn nicht kennt, hier nochmal der Klappentext: Leo ist Künstler. Er besitzt seine eigene Galerie, in der er eine besondere Ausstellung für Kinder vorbereitet hat. Während man gemeinsam mit ihm durch seine gemalten Erinnerungen schlendert, erzählt Leo von der schlimmsten Zeit seines Lebens: damals, als seine Mutter krank geworden und gestorben ist. Leo hat diese Ereignisse zu Papier gebracht, um anderen Kindern, denen auch etwas Schlimmes zugestoßen ist, wieder Mut zu machen. Er zeigt, dass traurig sein eine Phase ist, aus der auch viel Gutes entstehen kann.
'Die Stifte in meiner Schublade' erzählt von Trauer, Verlust und schweren Zeiten, aber auch von Familie, Zusammenhalt, Geschwisterliebe und dem Leben nach dem Traurigsein. Anfangs waren sich alle beteiligten Erwachsenen/ Trauerbegleiter sicher, dass die Kinder mindestens zwei Pausen brauchen würden, da die Geschichte Konzentration fordert und man aufmerksam sein muss. Da das Buch mit der Aufgabe, etwas zu Malen, endet, bekamen die Kinder vorwegnehmend zu Beginn der Lesung diese Beschäftigung. Während ich also vorlas, malten sie Bilder für Leos Galerie. Eine Pause war dementsprechend unnötig. Ich sehe darin ein dickes Kompliment. Außerdem haben die Kinder im Anschluss erzählt, dass sie sich auf ihre Art und Weise mit meiner Geschichte identifizieren können. Ob die Mama auch Nachts vom Sanitäter geholt wurde, die Beerdigung ähnlich war oder sich Geschwister streiten, jedes Kind hat seinen Zugangspunkt zu Leos Erzählung. Genau meine Intention, denn jedes hat Stifte in seiner Schublade und damit einen Punkt, um mit der Trauerverarbeitung anzufangen. Weiter unten seht ihr einige der gemalten Bilder. Die Namen habe ich allerdings unkenntlich gemacht.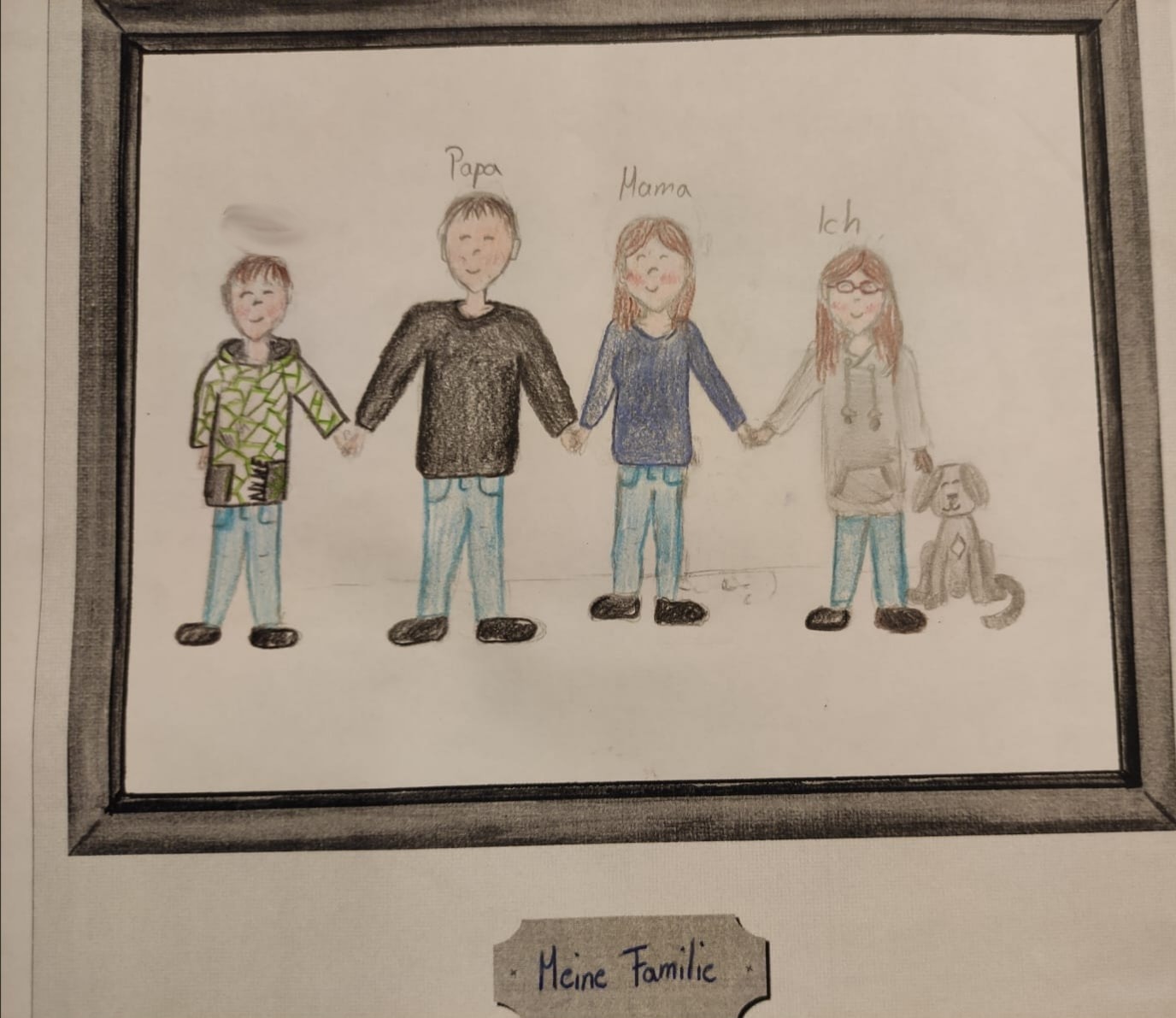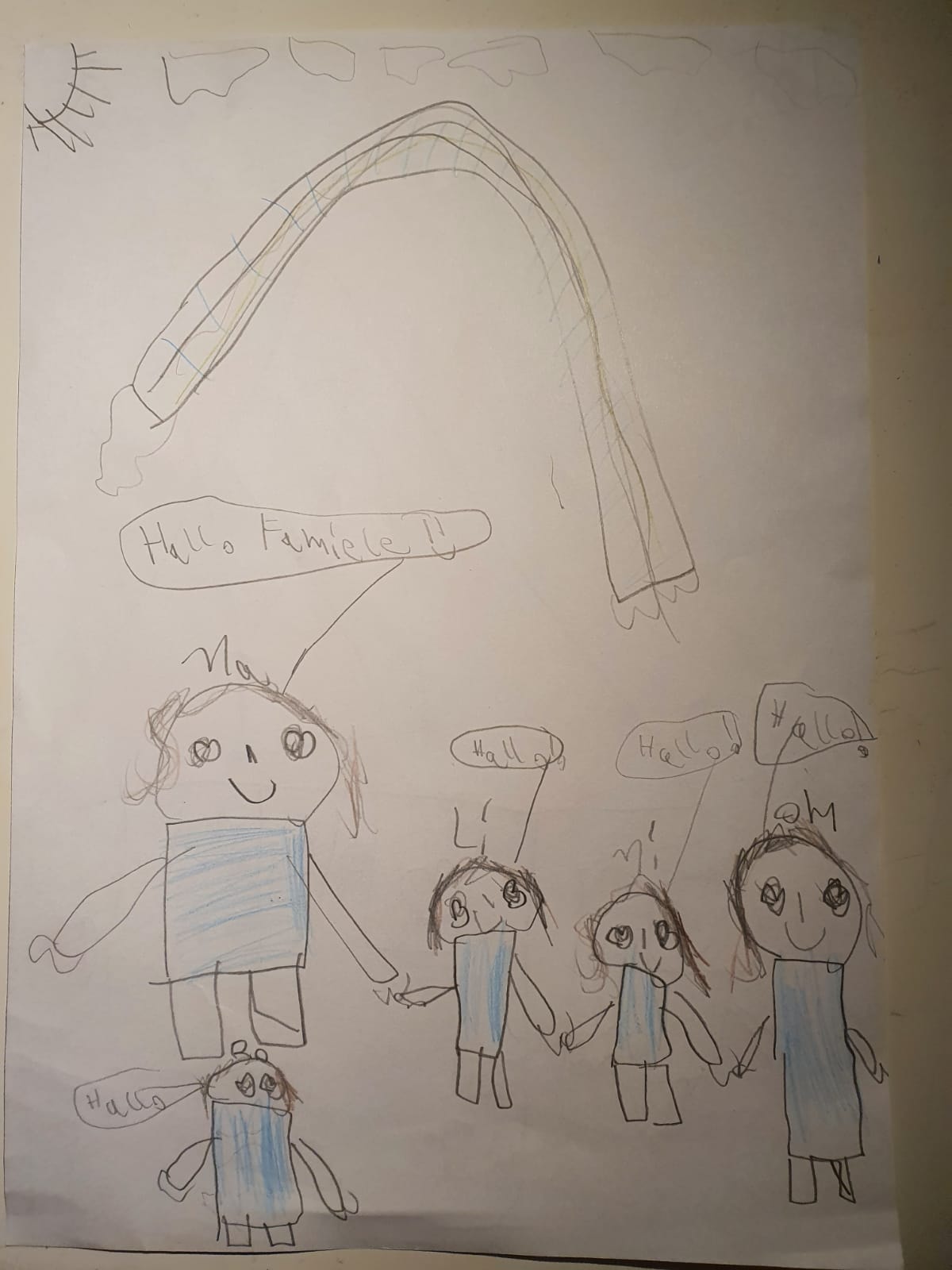 Ihr könnt "Die Stifte in meiner Schublade" bei allen bekannten Onlinehändlern und Buchhandlunden kaufen, zum Beispiel: