Why Germany?
As a marketing campaign,  Tes and I went on a tour through Germany in autumn 2017. We were planning to visit a total of thirteen cities, all of them are described in short blog posts. We couldn´t spend a lot of time in every individual city, but were able to cross off the most famous sights from our to-do list. Overall we were on the road for three weeks, but also allowed ourselves a week of "home leave" in between.
The path from the castle to the main market
The Pegnitz
Nuremberg – one of the most beautiful German cities
Nuremberg has always been one of my favorite cities in Germany. I used to live close to the metropolis and really enjoyed Frankonia. Nuremberg is home to half a million people and offers sights like the Lorenzkirche, the Handwerkerhof and the Kaiserbrunnen. A visit to the zoo is also a very popular thing to do, just like strolling through the old town – especially around the Hauptmarkt.
St. Lorenzkirche
The Frauenkirche on the main market with the so called "beautiful fountain"
The Hans Sachs fountain or also called the "marriage carousel"
Der Schuldturm
In addition to the famous sights, the city has a lot more to offer. The night-life is very appealing and the Franconians are very nice and obliging people. Also, there is a variety of regional delicacies like the famous Nuremberger Lebkuchen (gingerbread) or the Nuremberger Bratwurst. While visiting the city, you should definitely order "Drei im Weggla" – three small sausages in a bun, served with mustard.
View of the city from the castle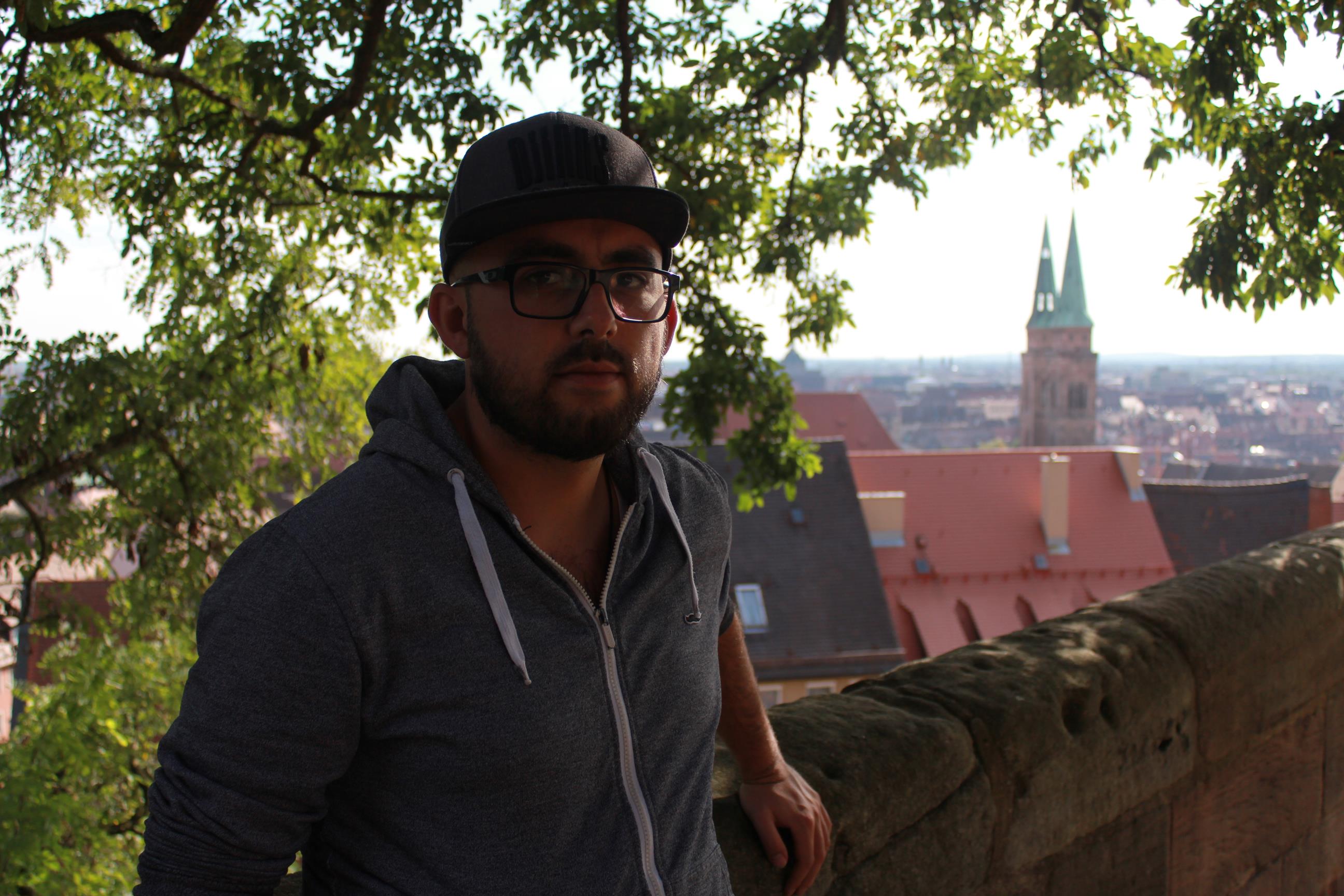 The fountain with the white tower in the background
The castle
Deposit belongs next to it – There is a small fee for bottles in Germany, often old and homeless people pick them um to earn a little extra; so you don't put them in the trash, but next to it. 
The cat cafe
For a change we had lunch at the newly opened cat cafe. There are six playful cats roaming freely around the room, seeking human affection. You can enjoy some tasty coffee while playing with the animals or have some vegan food. I tried some breakfast, but the food didn´t meet my taste. The biggest problem was the vegan egg; definitely not my style. 
Vegan food in the cat cafe; Tes liked it
Time is running out
Generally, I do not want to write too much about the town, but recommend a visit and let some pictures speak. The pics were shot in one morning, as we went on to see Bayreuth in the afternoon. If we had spent the appropriate amount of time in every city – we would have been on the road for months.
A fountain in the city center
In the next post, I´d like to introduce a small, but beautiful city to you: Bayreuth.
C-L