Share a ride via App
We arrived in Leipzig via BlaBlaCar. This App/ Website is used by travelers to get cheap and easily from town to town. People list vacant car seats for trips to other cities. For a (compared to bus and train) cheap price you reserve a ride, agree on a pickup location and a drop-off destination, pay electronically and that´s it. All you´ve got do is to wait at the agreed meeting point. It´s a simple, yet wonderful system to travel between the bigger cities.
The Monument to the Battle of the Nations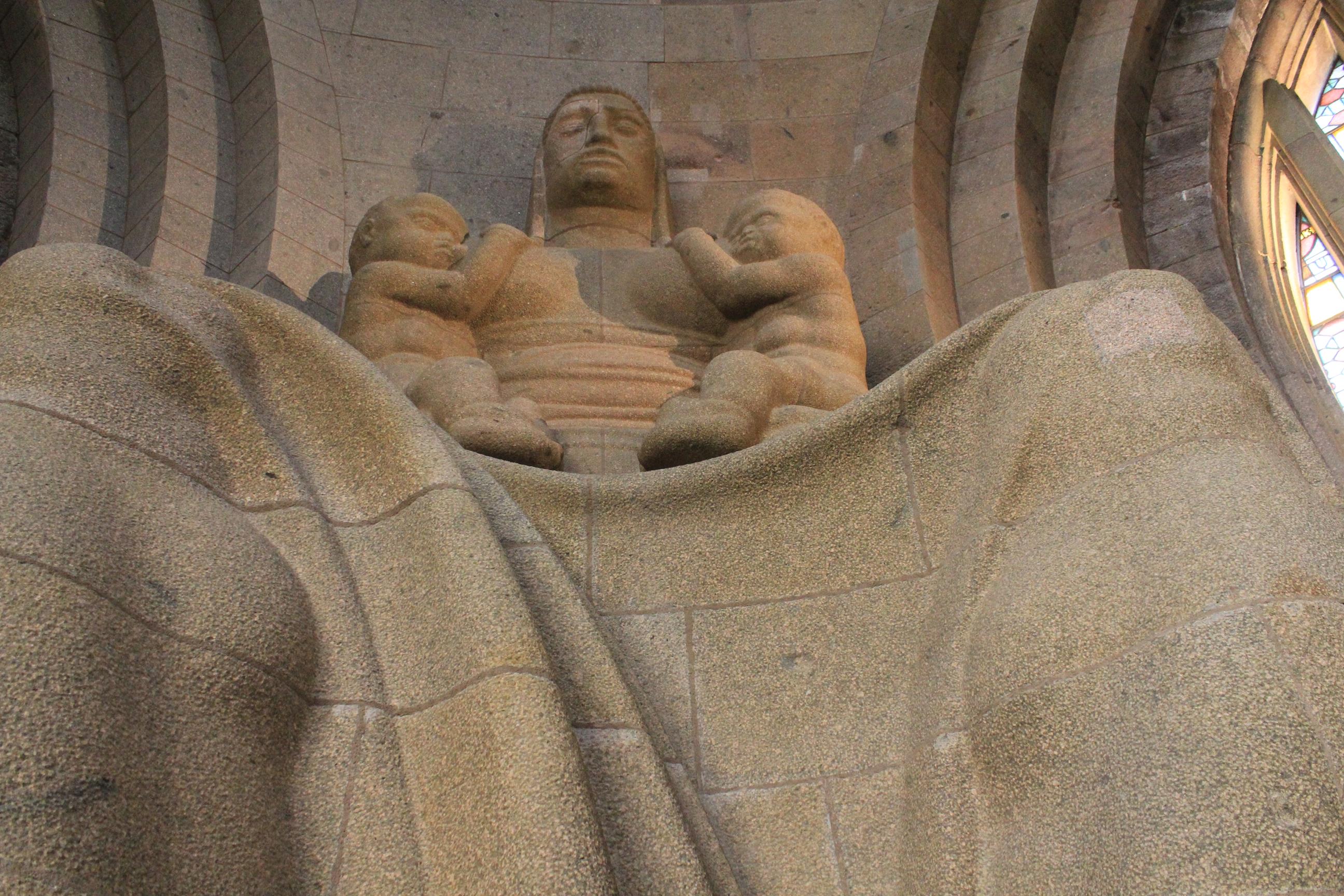 At that time we let our driver drop us off at the "Monument of the battle of the Nations". I honestly had no idea what to expect of this building. I had heard the name, but was clueless about the dimensions or the appearance of Leipzigs landmark. When we reached the small parking lot in front of the monument and got out of the car, I was amazed. After 15 years of construction, the building was opened in 1913. Right in front of it lies the "lake of tears". With a height of 91 meters, the building is among the tallest monuments in Europe. It is dedicated to the victims of the "Battle of Leipzig".  In 1813 Napoleon Bonaparte lost a battle against a united army of Prussia, Russians, Swedes and Austrians. This battle was fought with Germans on both sides. Inside the building are huge sculptural works of knights, representing various virtues. I can  recommend a visit, the building is imposing and unique.
In the park at the Monument of the Battle of the Nations
The city center and a magnificent view
When we arrived at the parking lot, we met up an old friend of mine. A guy from Leipzig who showed us the city and invited us stay at his for the night. (Thanks again, Nico!). The city has much to offer and every neighborhood its own character – from calm and sophisticated to graffiti painted streets with a high concentration on pubs – everything is available. In general, I found the city to be very openminded, accommodating and friendly – but of course and as usual – there are exceptions.
The view from the panorama tower
To see some culture as well, we visited the beautiful university library, which is fantastically designed and afterwards the panoramic tower in the city center. With an altitude of 120 meters, the tower offers a great view over the city. Summer and winter, I can recommend to pay the three euros entrance fee. We ended our visit  with an evening watching TV, eating pizza and relaxing our tormented feet. 
The new town hall
Streetart
Our next stop was Dresden- Read more about the town and its beautiful old town in my next post!
C-L