Bisected through the Danube
Ulm is a city with 120,000 inhabitants and is located on the outskirts of Baden-Wuerttemberg. In the year 1810 the city was given to the federal state by Bavaria. Therefore, New-Ulm developed across the Danube on the Bavarian side. Together, the cities have 180,000 inhabitants. The most famous person from Ulm undoubtedly is Albert Einstein, who has  a monument  dedicated to him near the train station (at the former location of his birthplace). In addition, the resistance fighter Sophie Scholl, football coach Uli Hoeneß and the German comedian Mike Kruger are natives of Ulm.

A snapshot while strolling
The sights
The university town is home to the Ulmer Minster, the largest church tower in the world with a height of 161.5 meters. The foundation for the construction was laid in 1377 and the building was completed over hundreds of years and several construction phases. To me, the church is one of the most magnificent and beautiful ones I've visited (the Cologne Cathedral was still ahead of us). Otherwise, we spent the short afternoon in the city center, which is perfect for a stroll. The old town offers countless small streets and a beautiful promenade along the Danube.
Inside the Ulm Minster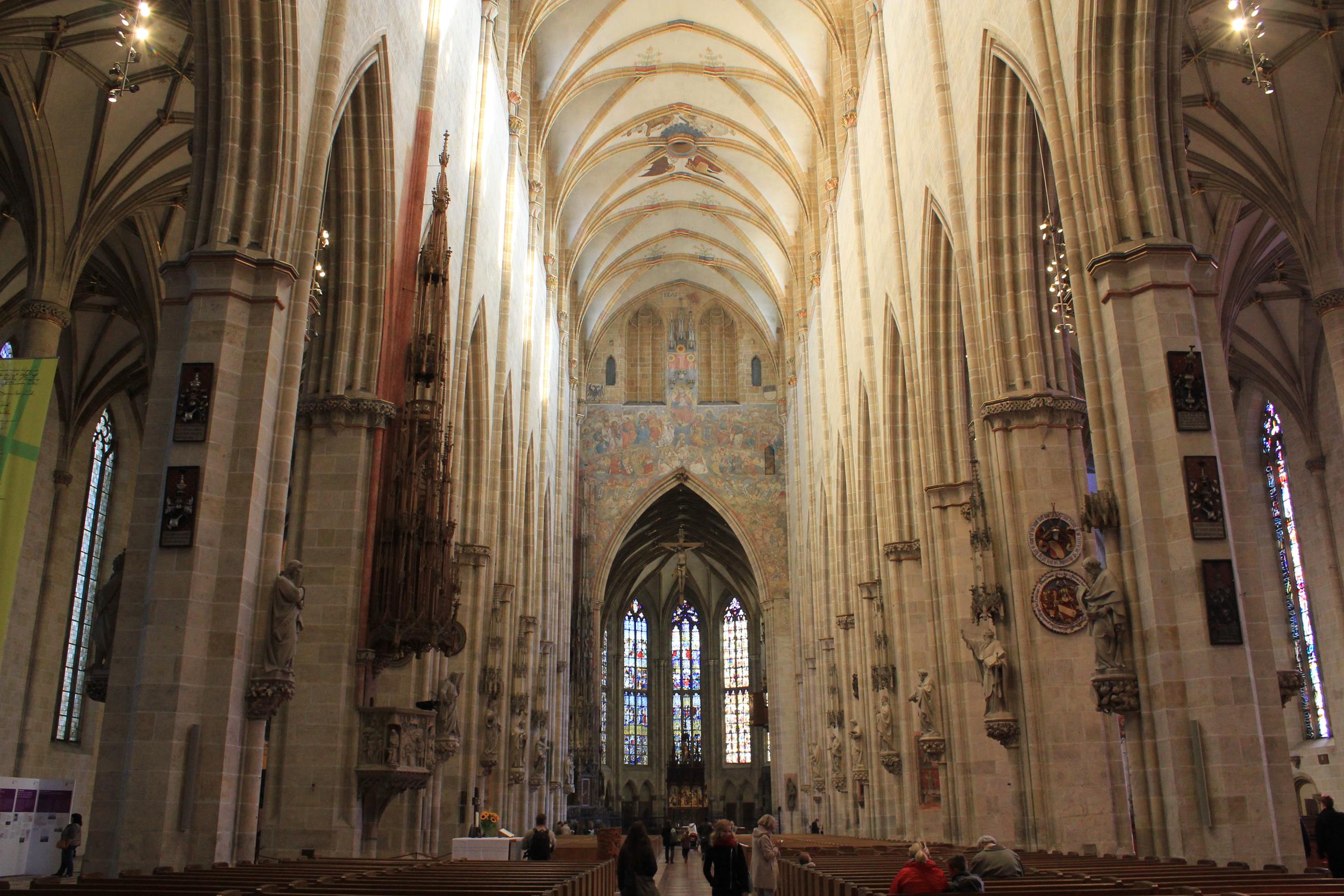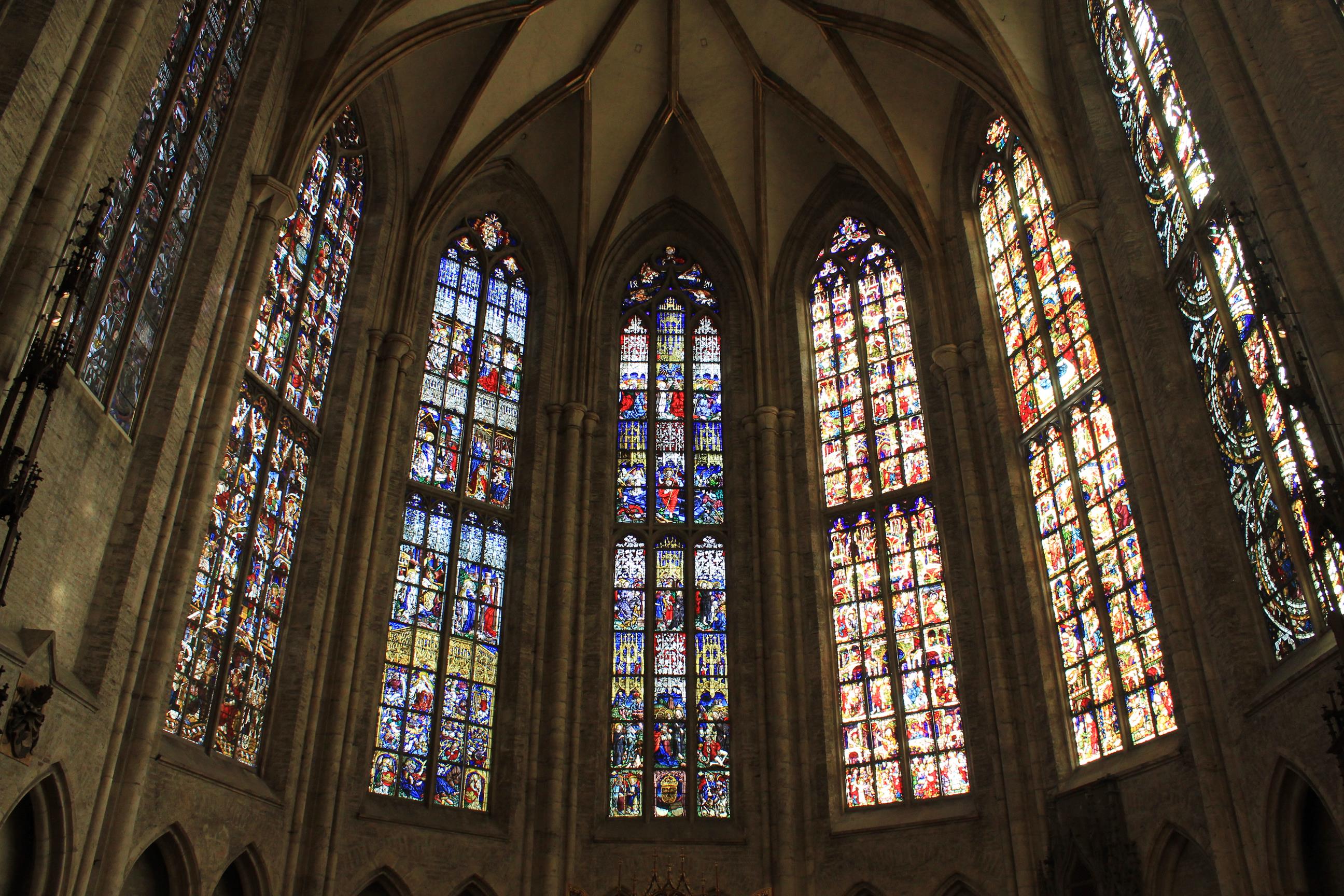 On the ground in front of the cathedral
A pyramid in the old town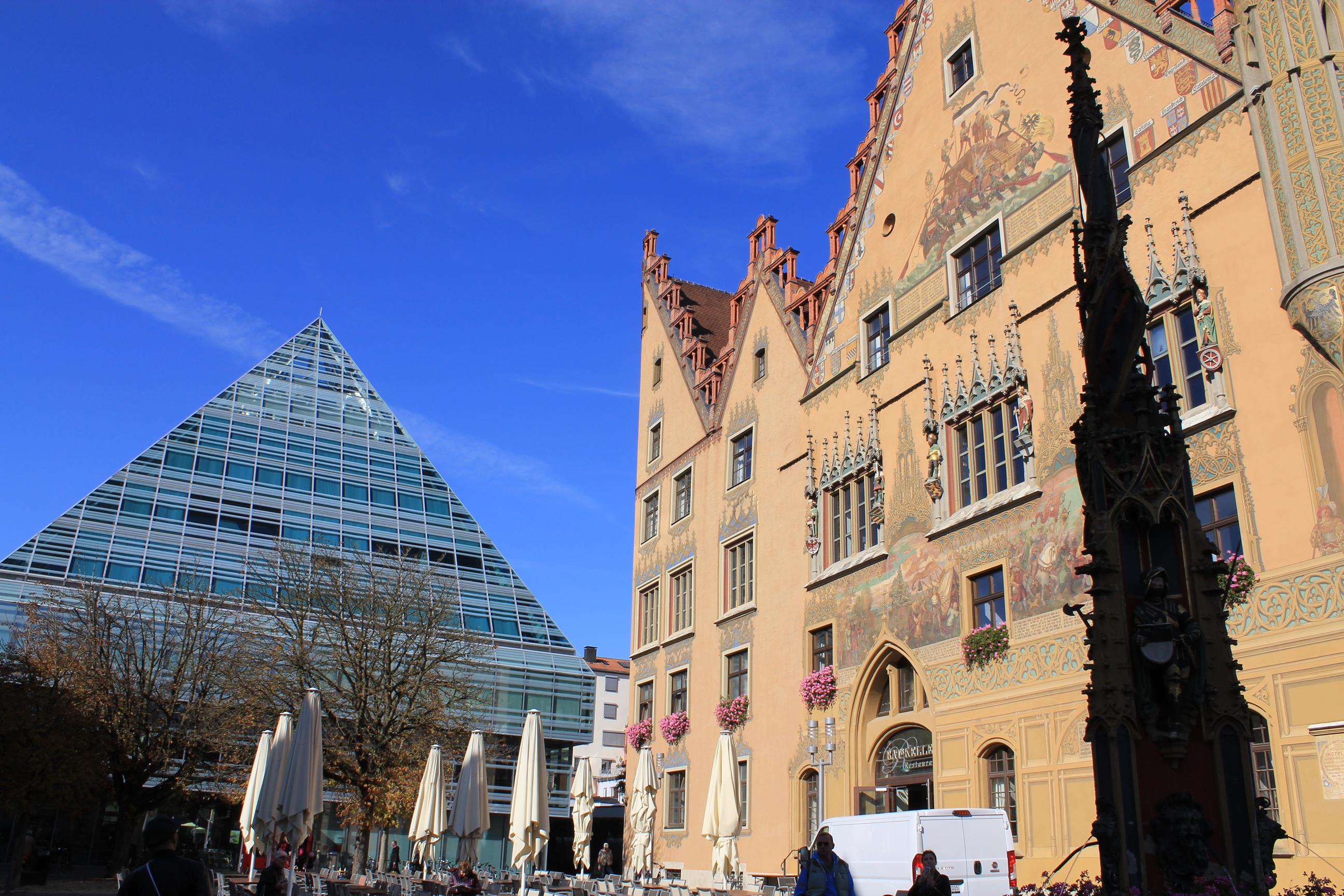 During a visit to Ulm's city center, you almost inevitably walk past a glass pyramid, that barely fits into the urban image and its size not even on a photograph. This is home to the central library and therefore the oldest cultural institution (founded in 1516) of the city. Completed in 2004, the building was voted "Germany's most beautiful building sin" in 2012. The pyramid does not fit into the historic old town and yet creates a unique picture. Otherwise, Ulm is full of museums of all kinds. The "Museum of Bread", the "Kunsthalle am Marktplatz" and the "Danube Swabian Central Museum" are just a few possibilities to spend your time while in town.
In the old town
I can only recommend visiting the city! Our trip went on to Stuttgart, more about the capital of Baden-Wurttemberg in my next post!
The Germans say the "Schwaben" (people in Baden-Wurttemberg) are cheap. This pictures say "Schwaben pricing!!! …costs almost nothing…!" – Playing with prejudices – priceless.
C-L