---
"How do dinosaurs sleep" tells a short bedtime story illustrated by Nicola Zips. The book is published in the format 15,5x22cm and is 52 pages thick and contains 24 illustrations to color in. The blurb reads: "How do Dinosaurs sleep" is a short bedtime story about a young triceratops. Little Cara can't sleep because her feet hurt from walking. To find out how other dinosaurs spend the night, the curious child takes a nightly walk through the jungle.
On her route, Cara discovers some peculiarities that scientists would never have suspected: cuddling Velociraptors, a T-Rex with a wooden dummy, snoring Diplodocus and much more. The narrative is embellished with uplifting illustrations designed to soothe the reader, make them smile and send them off for a good night's sleep. In addition, "How do Dinosaurs sleep" includes 24 illustrations to color in. The book is intended for the age group of 4-8 years and will be published as soon as possible. Until then you can check out a few pages below. However, my text has not yet been proofread and may still contain errors. Under each page you will also find a button to download, print and color in the illustration. As soon as the book is published, I will add order links. Please keep in mind: the book has neither been edited nor proofread.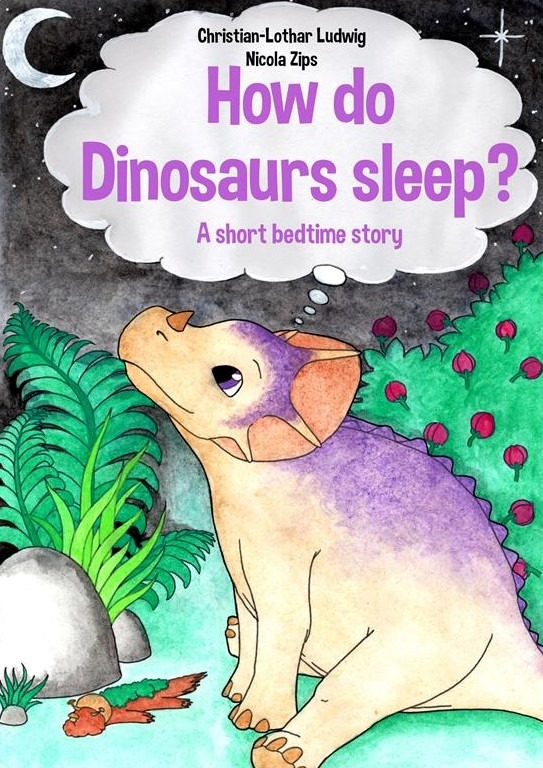 ---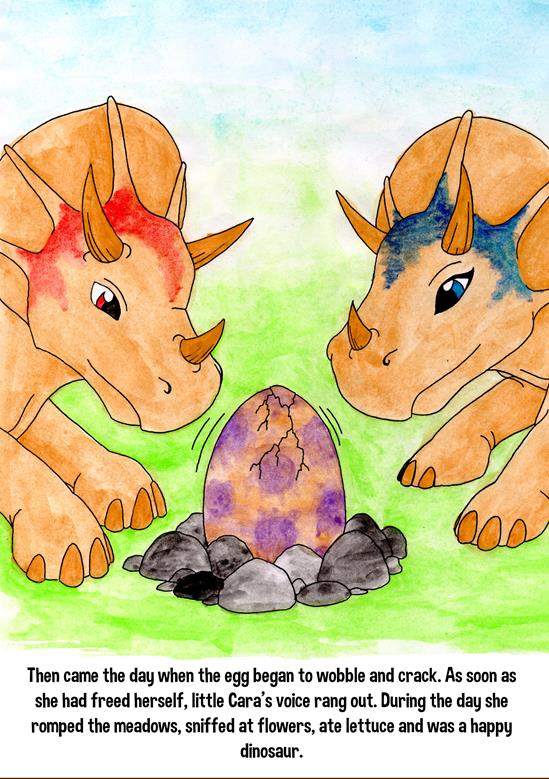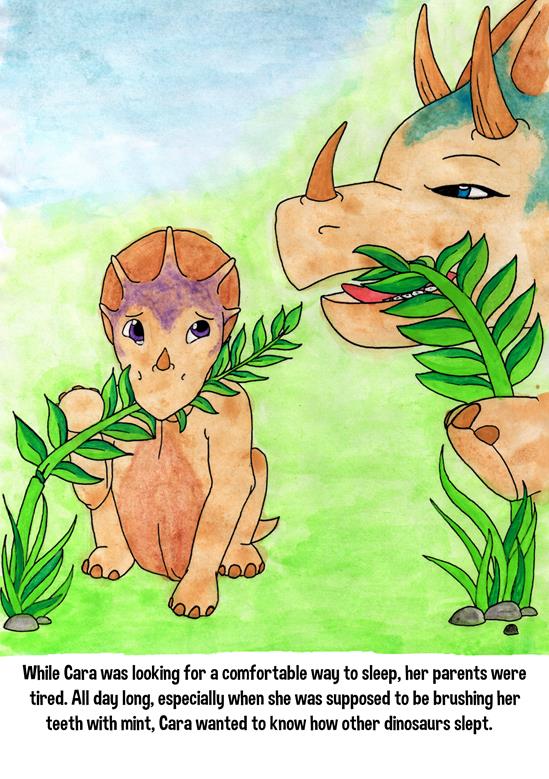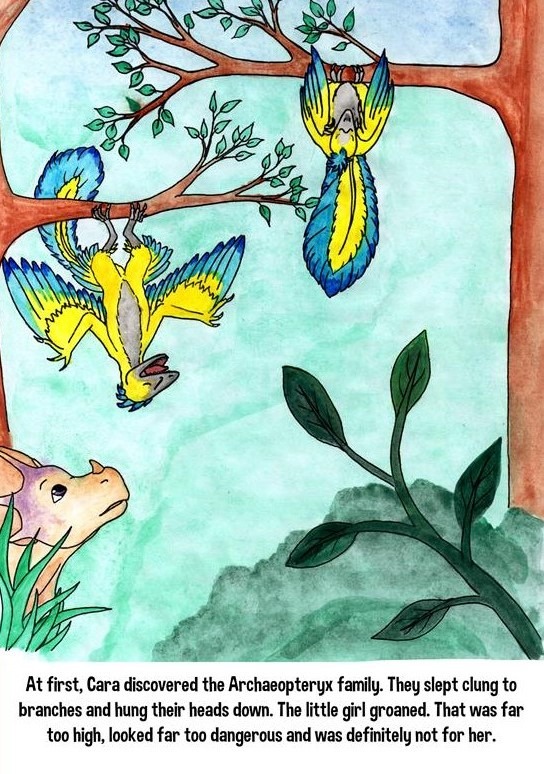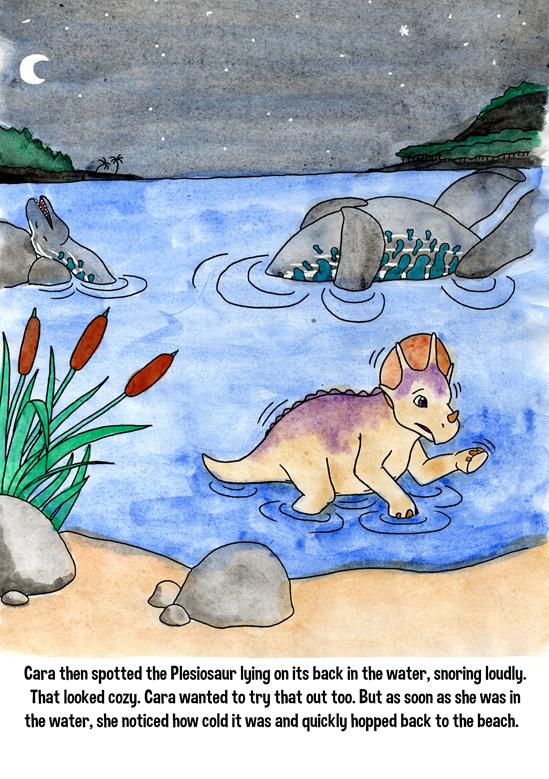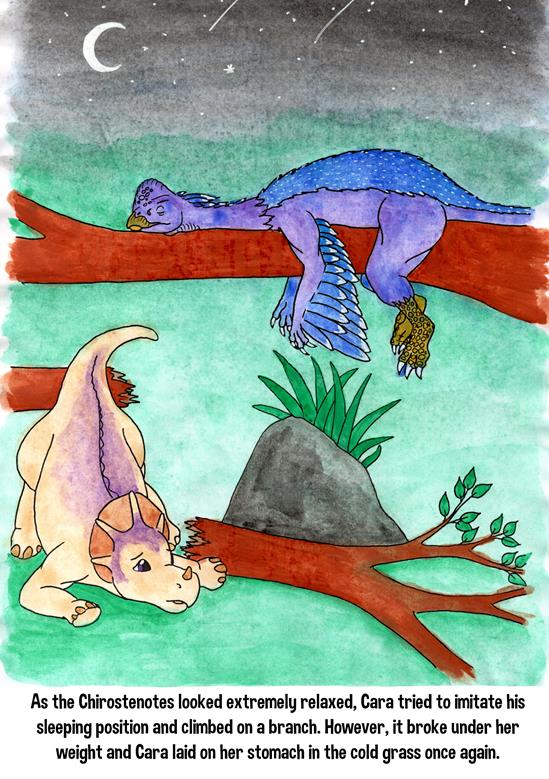 Follows me on social media to get all updates about the books. You'll find the buttons on the left hand side, below the menu. Thank you!