---
Here´s a list of all my illustrated English books - published and in process. By clicking on the respective cover, you get more information about the individual work of art.
---
---
"How Do Dinosaurs Sleep?" was illustrated by Nicola Zips. The book is a short bedtime story about a Triceratops that can't sleep. The reading time is only a few minutes, so the adults can go to bed, too. While little Cara's parents sleep standing up, her feet hurt from walking all day. To find a comfortable sleeping position, Cara takes a nightly walk and studies how other dinosaurs spend the night. However, no one would have guessed that a T-Rex used a branch as a dummy, plesiosaurus snored loudly while lying backwards in the water and velociraptors cuddled! The book has neither been edited, proofread nor published yet. There is still a short reading sample and illustrations to print and paint in, just click the cover!
---
"The Pencils in my Drawer" is a book about grief and life afterwards. The now grown up Leo is an artist and tells about the worst time of his life throught his paintings: when his mother got ill and died. The book is illustrated by Maria Bodewald. With this 44 pages book, I like to support children in coping with grief and also show adults that the good and the bad times pass. Therefore, the story includes joy and sadness and shows that someones path doesn't have to be straight as well as other subtleties that are a big part of life. Please click on the cover to get more information about the book. It is done, just not published, yet.
---
The first illustrated book by me and my partner Anna-Theresa Fackler is called "Being happy with Nevis".
The book was published on 6th June 2019 and tells the rhymed story of a butterfly, that has failed to free himself from his cocoon. He is dead-unhappy about his situation, as his brothers are already flying over the meadows. This way, Nevis realizes that he has to make the best of every moment to be happy. After some time, the loner of the class that never particiated in any school activities, transforms into a happy caterpillar, enjoying life on the ground. With sufficient patience, the waiting time until his hatching is far less serious. So, in no time, the day of losing his cocoon comes, and he finally becomes a beautiful butterfly.
---
---
Together with Christel Hasse, I am working on an unusal lovestory: What happens, when circle and square fall in love?
This will be an unique book with two beginnings. The story will be told with Christels handicraft work, while using sugar paper. Circle and Square live in a fantasy world, made of the basic forms and the basic colors. But, I´d like to keep the rest a secret for now. A few illustrations are done, check them out by clicking the picture to the right.
---
Me and Larry Stevenson are working together on an illustrated book that is telling the story of a lead pencil that would like to do a book with the crayons. The problem is: The crayons don't like the colorless pencil.
As the lead pencil has an awesome talent for sketches, he tries to trick the crayons into working with him. Still, the only one helping him is black, as he is also seen as colorless by the others. In the world of pencils, of course, there is also an eraser, that constantly wants to etch lines and areas and a ruler, that only likes straight lines as well as a triangle, constantly talking about angles. The illustrations are done and I'm writing the book at the moment!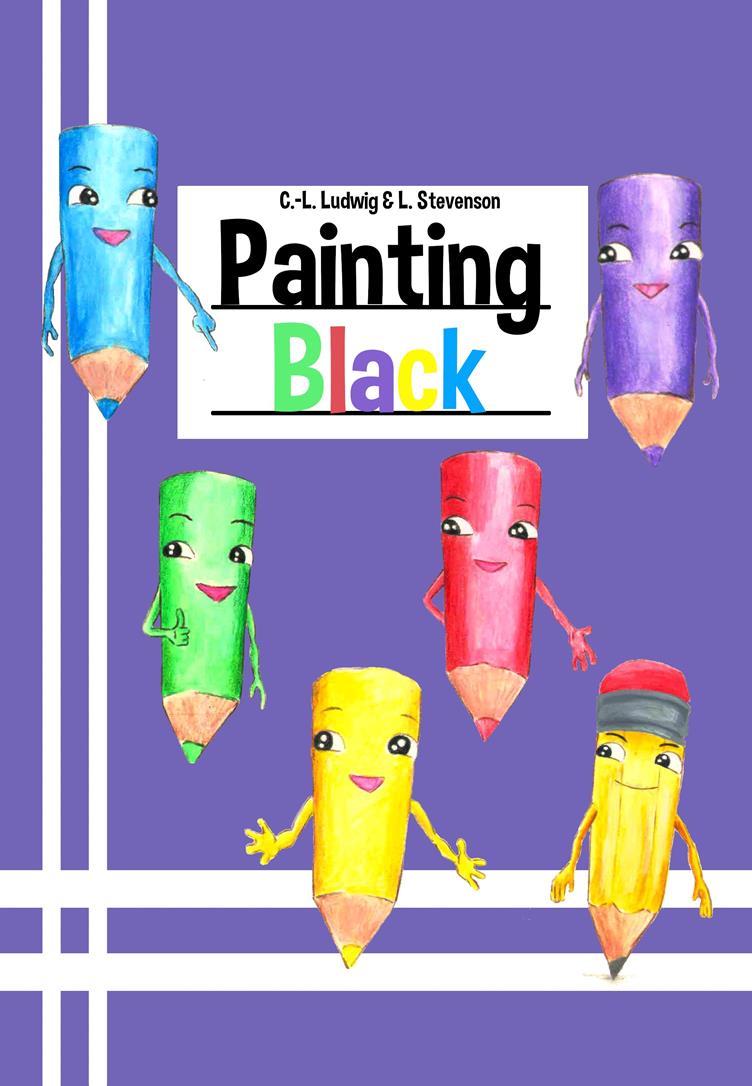 ---
My partner Anna-Theresa Fackler and I are always creating new illustrated books. As a follow-up for Nevis, we decided to transfer the experiences of our next hero into the ocean.
The result is Orla Octopus. She went missing as a baby from the other octopi eggs and grows up alone. Since she lacks the understanding of what she is, she tries to be accepted by countless other marine life. Because of her ability to transform, this seems to work, but it never seems to fit for Orla. During the narration, Orla discovers more of her skills and finds a place, where she can be, as she is. The book is currently being painted with watercolors. On the right you can see a first draft for the cover. Click on the picture for more information and illustrations
---
Nicola Zips will paint Sarya - the story of a girl and her lionesses - stay tuned! In a secret place in Africa, before mankind knew what time was, a girl was born. As soon as she was wrapped in linen, two young lionesses set foot in her village. They joined the child, whose mother never knew the fear of lions, and stayed day and night protective by her side, that the village called Sarya. This book tells the legend of Sarya, a special girl with an extraordinary connection to the animal kingdom. To save her mother from a rare snake fever, she has to walk to the mountains on the horizon and pick a crimson flower for the shaman. During her journey, she gets support by almost all animals in miraculous and unimaginable ways. As soon as Nicola has finished a few drawings, I'll upload them for you to check out!
---
---