Hello!
I was contacted a few weeks ago by Chahat Surtani from Delhi in India. She works for Lynkube, a community dedicated to promoting children's interests. The website provides a learning, engagement and mentoring platform for students that focus on extracurricular activities and, along the way, builds independent communities of interest for students across the country.
I was asked if I would like to share writing experiences with about 15-20 children aged 8-12. Sure thing!
So I dialed into a meeting on 13th February 2021, talked to the facilitator Richa Singh first and waited until the children joined. That's when things got really lively, and it was easy to notice that the children are interested in writing.
At the beginning I told them a little about my career and how and why I became a writer. Then I told them about my published books and what my writing is about. Along the way, of course, I answered all the children's questions that arose.

Then Richa wanted me to spontaneously come up with the beginning of a story for the children to carry on: "Once upon a time there was an elephant that wasn't grey, but pink!" The children effortlessly let the story continue and set the cornerstones of the pink elephant: After all, other elephants have crooked ears, others can fly, so a pink elephant is only special on the outside, kind of. Then he found a friend in spite of his appearance. As the middle section, I continued with a sentence: The pink elephant went with his grey friend in search of an elephant of the same colour. The children continued and determined the end: When the pink elephant finally found another one in his colour, he didn't like the pink elephant at all, because: What matters is not what you see on the outside. The inside is much more important. A beautiful story told in a few sentences.
I was also asked for advice that I find important when writing. You'll find them after the screenshots:
Writing advice from me:
The advice I have passed on is as follows:
Find your own style, no one writes like you.
Think about who you are writing for. Adapt your words.
Read in all the genres you like.
Try translating your writing into another language and see what that does to your understanding of your mother tongue.
They say "never stop learning", I'd say "keep learning".
Your first draft is only your concern – write what comes to your mind.

I was supposed to talk to the children for half an hour, but it turned out to be almost an hour. I honestly would have liked to talk to them longer. I had so much fun passing on my experience to young, ambitious writers – it was one of the best experiences in the pandemic I had. Finally, a sharepic of one of the participating children: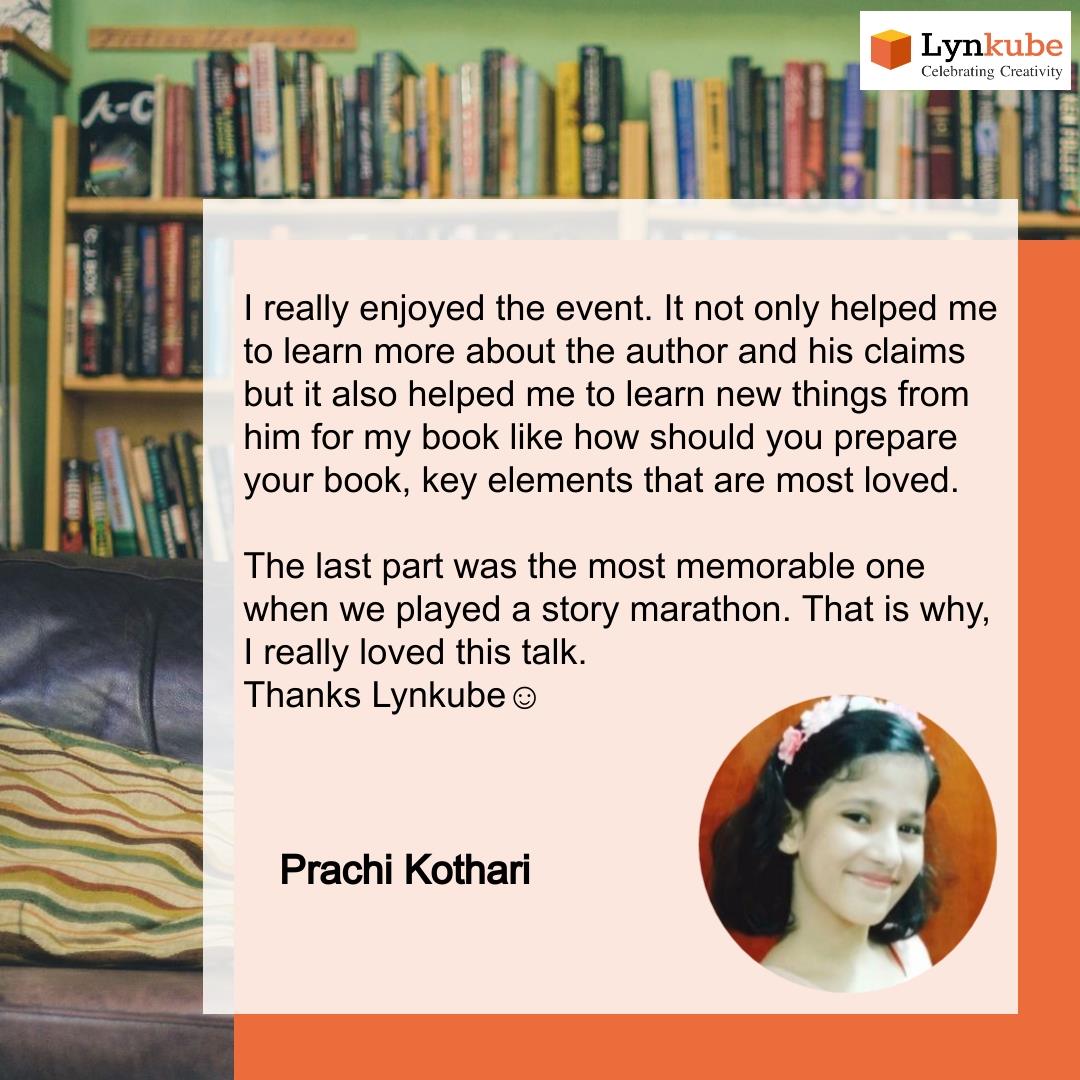 If you want, you can find Lynkube on Facebook, Instagram and Twitter, as well as their Homepage.
Have fun!
C-L